Professional Connections To Make For Your Home Baking Business
Updated: Sep 15
When having a baking business you might be doing a lot of the leg work on your own but any successful business needs connections and support from other industry leaders. Here are a few professional connections that will help your business take off! And let's be honest there is nothing better than strong, like minded women coming together to support each others businesses. My husband is always surprised with the way that women are able to support each other, I guess they don't have that on the other side! Shocked? Me to!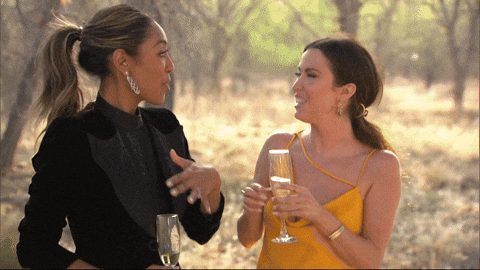 Wedding Planners
Wedding planners are an amazing connection to make for your baking business. It is a lot easier to have a strong relationship with one person or (one team) than constantly be on the lookout for couples.
Working with wedding planners is great once you are able to show that you are a trustworthy professional they will continue to bring couples to you trusting that you will make their couples happy again.
They win by having a go-to baker for their clients, knowing you will provide an amazing experience which = a good review for them as well.
Party Planners
Perfect for baby showers and kids' parties! Just like wedding planners, it is great to be on their preferred vendor list to provide desserts for all of their events.
Picnic Planners
Picnics are huge right now! Many picnic planners are booked every single weekend multiple days of the week. While these orders will be smaller they can serve as a consistent flow of income.
Venue Owners
Many venues have a preferred vendor list. After the theme, budget, and date venue comes next in the planning process. Many times when planning a party clients will ask the venue if they have any recommendations for other elements of the party. Parties are a lot of work and the less work, searching, and vetting that the client has to do the better.
Other Bakers
That make the same thing:


This is important for times when you are 1. Overbooked 2. Sick 3. Asked for a technique you don't like to do. 4. Need to hire help 5. Need to learn a new technique
Other bakers in your area are not competition. They aren't. So let's leave that idea behind… in the trash… and burn it.
There will come a time when you need help, kid got the flu, or you are stuck with a technique and want to pull your hair out. Whatever the situation is having a baking friend can be a lifesaver!